South Dakota Kid wins 9-ball Challenge Match
After losing to Earl Strickland earlier this year in 10-ball, Shane Van Boening took his revenge with a 75-67 victory over the mercurial Hall of Famer in a Las Vegas challenge match on Sunday.
Both players put up $5,000 in the winner-take-all event sponsored by theactionreport.com. Play began on Friday and continued throughout the weekend.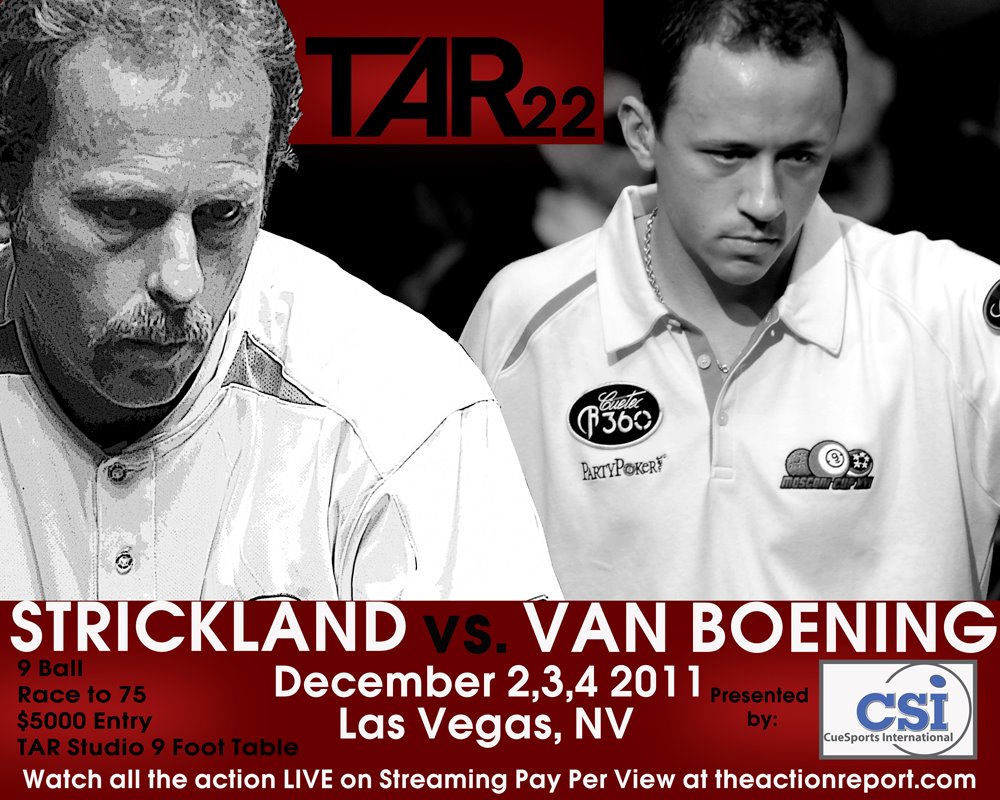 Van Boening mostly led throughout, although the tight Diamond table installed in The Action Report's Las Vegas studio seemed to flummox both players. Van Boening was up by only 50-48 at the end of Saturday's play
Van Boening continued to lead Sunday, methodically stringing together racks despite his opponent's almost constant griping. The length of time it took Van Boening to rack the balls and Van Boening's softer-than-usual break seemed to particularly irk the older player. "Look at that – he's got an eight-minute rack, and a two-mile-per-hour break," Strickland complained at one point.
Briefly it appeared that Strickland, Hulk-like, actually was becoming stronger as he became angrier. After falling behind 63-58, The Pearl suddenly won six in a row, complaining and glowering with every sunk nine-ball.
But that rush Sunday would be Strickland's last. After a miscue and few other unforced errors, The Pearl allowed the always dangerous Van Boening to quietly trot to victory. Strickland continued to complain afterwards. "I'm willing to say that I'm a f***ing a**hole, but there's a lot of a**holes," he acknowledged shortly before the recording ended.
Strickland beat Van Boening in a similar winner-take-all 10-ball event conducted last March in Youngstown. Both players put up $10,000 for that event.